Archidendron jiringa (Jack) I.C.Nielsen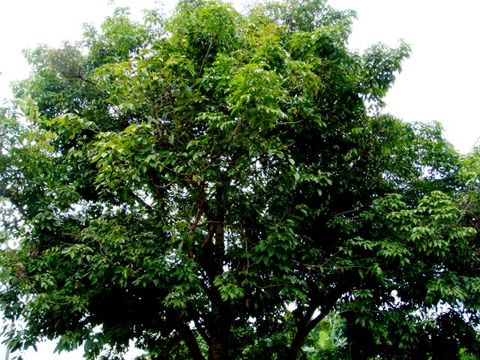 Description:
Pendang, Kedah, Malaysia. Archidendron jiringa (Jack) I.C.Nielsen. Fabaceae. CN: [Malay - Jering, Jiring; Indonesia - Jengkol], Da nyin thee, Luk-nieng, Luk neang, Blackbead, Dogfruit. Native of SE Asia. Shrub or tree to 21 m tall. Habitat - lowland forests; widespread, often cultivated. Seeds edible.Synonym(s):Pithecellobium jiringa (Jack) PrainPithecellobium lobatum Benth.Mimosa jiringa Jack (basionym)Albizia jiringa (Jack) Kurz Albizia lucida ("ensu auct., non (Roxb.") Benth Feuilleea jiringa (Jack) Kuntze Inga bigemina ("ensu auct., non (L.") Willd. Inga jiringa (Jack) DC. Inga kaeringa (Roxb.) Voigt Mimosa kaeringa Roxb.Zygia jiringa (Jack) Kosterm.Ref and suggested reading:FRIM Flora Databasewww.theplantlist.org/tpl/record/ild-46285www.ars-grin.gov/cgi-bin/npgs/html/taxon.pl?311920zipcodezoo.com/Plants/A/Archidendron_pauciflorum/en.wikipedia.org/wiki/Archidendron_pauciflorumwww.asianplant.net/Fabaceae/Archidendron_jiringa.htm
Best Image for Page
Included On The Following Pages:
This image is not featured in any collections.
Source Information
license

copyright

Ahmad Fuad Morad
original

partner site

ID

5963874625